Check these out! More hot printables. Make sure you print these while they are available. Your direct links to the coupons are below, no searching all over the internet to find them. Keep in mind you can print two copies of each by hitting the back arrow or returning to this page!
FEATURED COUPONS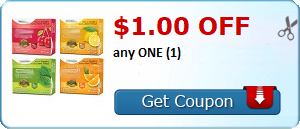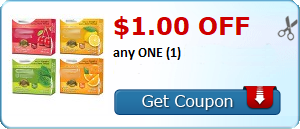 COUPONS.COM
$0.75 off One Dunkin Donuts Coffee Creamer
$1.00 off any One Dunkin Donuts Singles
$2.00 off ONE Aleve 40ct or larger
$2.00 off any 1 Aleve PM product 40ct or larger
$1.00 off Glad OdorShield or ForceFlex Trash Bag
$1.00 off ONE Tide Detergent 69oz – 75oz
$1.25 off Glad Dual Defense Large Trash Bags
$2.00 off ONE GARNIER FRUCTIS SET Hairspray
$3.00 off 1 Philips Sonicare Brush Head multi-pack
$0.75 off ONE Scope Mouthwash
MySavings.com Coupons CPC
Garnier Fructis- $2 Off Sheer Set Hairspray Coupon + Store Deals
Womans Shave Gel & Razor Coupons, Save $8
Triaminic – FREE Children's Syrup at Dollar Tree with Coupon
SAVING STAR
Save 20% on any single purchase of loose Grapefruit at participating retailers. See offer info for complete details. Check back every Tuesday for a new Healthy Offer..Expires 5/2/2016.Save 20%.
SMART SOURCE (CANADA)
Save $3.00 on the purchase of any L'Oréal Ever haircare product
HOPSTER
Save 75¢ on any ONE (1) Flatout® product. Unlock when you complete 1 Flatout activity.
Save $1.00 on any ONE (1) Mediterranean Snacks® Product
Save $1.00 on any ONE (1) Saffron Road frozen product
IBOTTA
Earn $1.50 when you purchase Grainful™ Steel Cut Sides™
Earn $2.50 when you purchase Grainful™ Steel Cut Meals™
Earn $3.00 when you purchase Glad® ForceFlex® Trash Bags
Earn $2.00 when you purchase Any Brand Cheese
Earn $0.25 when you purchase Dish Soap – Any Brand
Make sure you check in on our Facebook Fan Page or Chat Page and say hi, we post the hottest deals and share our shopping hauls all day!!